Dogue Academy - School for Professional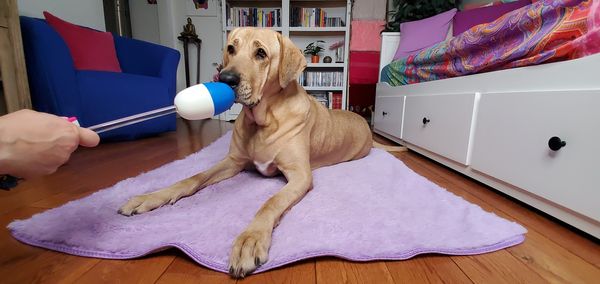 The Dogue Academy is a professional dog training school for future professionals. The program is a Dogue Shop training centre division created by Gaby Dufresne-Cyr in 1999. Our mission is to educate, through science-based learning theories, enrichment, behaviour management, and behaviour modification, animals and the people who care for them. 

The Dogue Academy developed and teaches its programs to national and international students; consequently, Gaby and her team give all the classes in English. The Animal Behaviour Apprenticeship (ABA) levels 1-4, including the Animal-Assisted Therapy program, are for future animal professionals. Registrations are ongoing, and qualifying students are accepted on a first-come-first-served basis.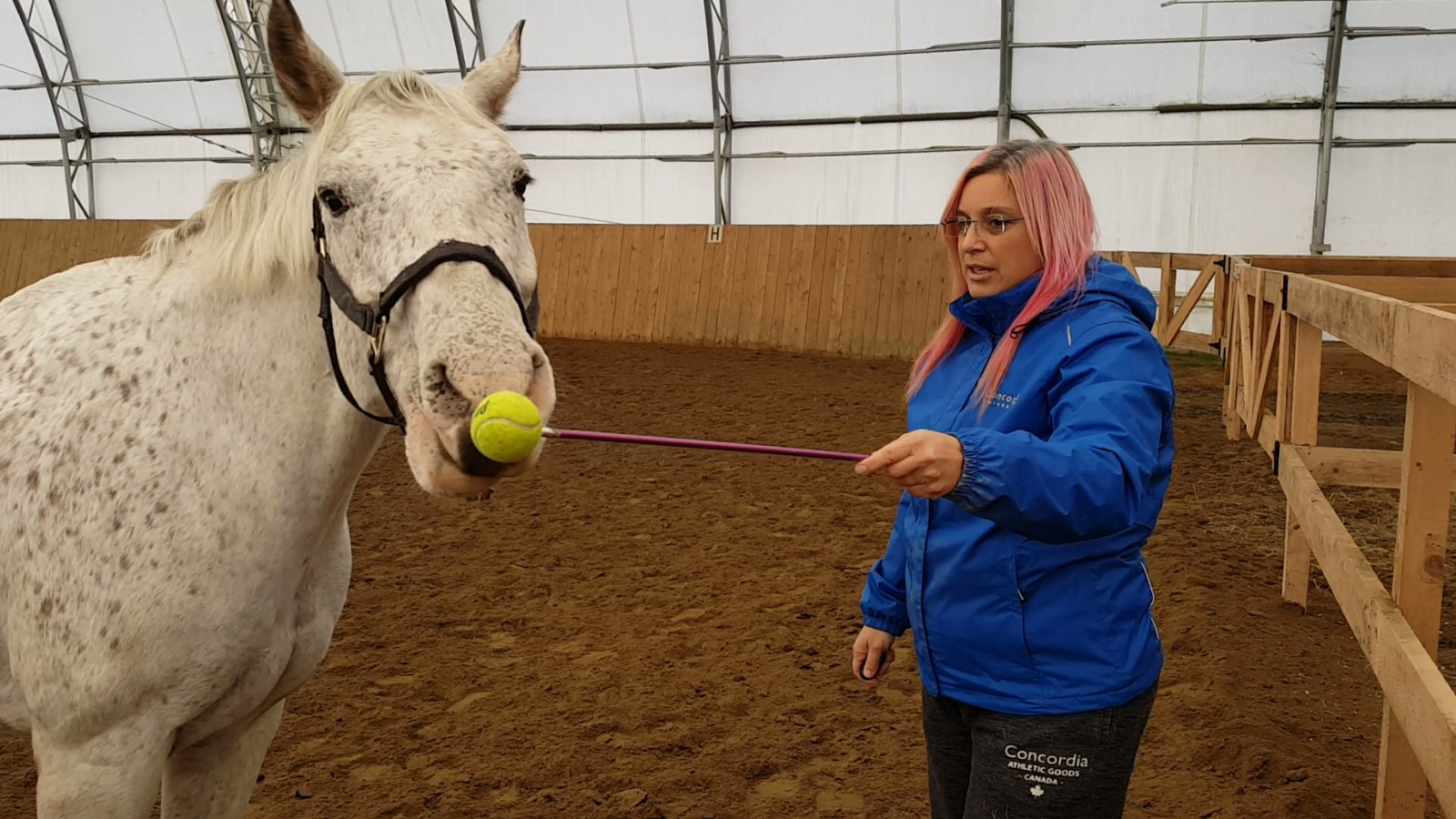 Continued education is vital to Gaby; new classes are being designed and added to the Dogue Academy as it moves forward. Past and future animal professionals are invited to perfect their skills through Continuing Education Units (CEUs) and practical application of science-based learning theories and concepts. The Dogue Academy also offers mentorship days for its alumni.

The animal profession does not solely revolve around associative learning, behaviourism, and luring. There are many animal learning theories, and the Dogue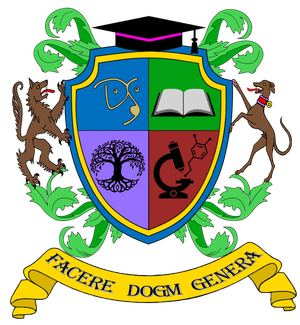 Academy teaches critical thinking by applying these theories. Students learn, discuss, and apply perceptual, spatial, nonassociative learning, imprinting, and complex problem-solving learning theories.

Gaby's objective is to keep each course content as accurate as possible with the latest scientific discoveries; consequently, all the science-based programs are revised each year and updated as necessary. The program has evolved tremendously since its creation in 2009 and will continue to do so in the future. 

As a Dogue Academy student, you receive the latest scientific information that teaches you to think outside the box. The programs offer a private social media group where students can exchange job opportunities, science papers, events, and anything related to dogs.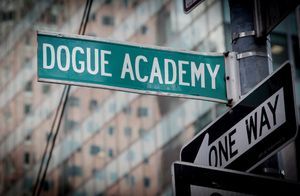 Each cohort is part of a social messaging group relating to your specific class; therefore, students can talk about homework, due assignments, dog questions, or goof around when the pressure is too high. Finally, you receive lifetime support and access to our mentorship days at no additional cost. If you are planning an event and wish to invite Gaby Dufresne-Cyr as a speaker, click here, and someone will get back to you shortly. Please visit our YouTube channel if you prefer to develop your skills as a dog trainer or dog caregiver. 
SPECIAL ANNOUNCEMENTS
ANIMAL BEHAVIOUR APPRENTICESHIP IN THE UK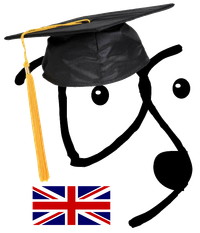 Would you like to take the ABA program in the United Kingdom? Starting summer of 2024, you can attend classes in Edinburgh, Scotland or London, England.
Gaby has combined both levels into one 100-hour program. The following dates are tentative as we find a suitable venue accommodating dogs.
If your establishment wishes to host the event, please contact Gaby; she will happily discuss the course content and venue prerequisites. You can learn more by following the above ABA link.
England - July 1 to August 5, 2024
Given over six (4) weekends.
I'm looking forward to teaching the first British cohort; will you be the first?
Social cognitive Animal Training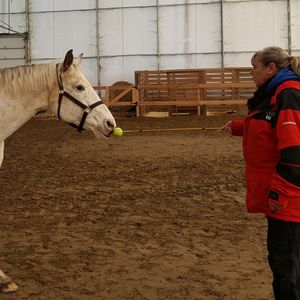 The social cognitive learning theory horse workshop is intended for advanced animal trainers. 
The event aims to perform an obstacle maze with a horse without touching, guiding, or physically helping the animal. This is not a riding workshop. You can expect to learn how to form a secure attachment and trust with a horse.
We are currently searching for an open-minded establishment to host the event. We have a few leads, but if you want to organize such an event, please contact us at Dogue Academy.
The event will take place inside.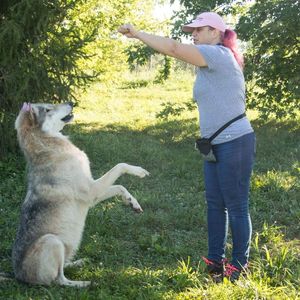 The social cognitive learning theory wolf workshop is intended for advanced animal trainers. 
The event aims to teach participants how to identify behaviours, train wolves, and build secure attachments. For non-ABA* students, a safety class is mandatory, prior to the event, to participate. 
During registration, we will ask you for your healthcare status; this is for you and other people's safety. 
For more information regarding this event, please get in touch with us at Dogue Academy. 
*Animal Behaviour Apprenticeship