Animal Behaviour Apprenticeship Program
THE SCHOOL OF PROFESSIONAL ANIMAL TRAINERS
REGISTRATION IS OPEN FOR THE SEPTEMBER 2024 COHORT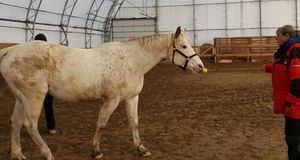 The Animal Behaviour Apprenticeship (ABA) and the Animal-Assisted Therapy (AAT) programs are unique opportunities for animal lovers to realize their dream of becoming dog trainers, animal behaviour consultants, or animal-assisted therapists. If you like working with dogs or other species of animals, this program is for you! 
The ABA and AAT have merged into one program. Since the AAT contained most of the ABA content, and with our need for more weekends, it was an easy decision. The AAT program has extra internship hours to fulfill at the end; thus, sessions will be scheduled according to the student's program plan, client, or patient. AAT participants must have a human science university degree. If you are currently in university, please register during or after your last school year.
The Animal Behaviour Apprenticeship program aims to give future dog trainers and animal behaviour consultants the theoretical and practical knowledge to train and treat animals suffering from mild to severe behaviour problems. The program objectives focus on physical and emotional language, Behaviourism, Social-cognition learning theory, training, behaviour modification protocols, and behaviour management.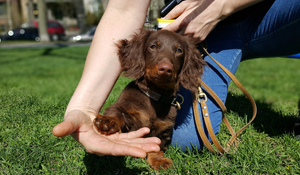 This apprenticeship is a hands-on learning opportunity that puts students in direct contact with clients, dogs, and other animal species. The ABA program is open to trainers, health-care professionals, groomers, dog walkers, dog sitters, and animal lovers who want to deepen their knowledge. 
Review our summary course outline to discover the program's core content. The program gets a makeover yearly to adjust to the latest scientific discoveries. We also adapt and make changes based on your feedback. The Dogue Academy strives for excellence in its services and products. For our latest content, you can follow us on Instagram, LinkedIn, or YouTube.
Schedule  
Thursday 18:00 - 21:00  
Friday 18:00 - 21:00  
Saturday 9:00 - 17:00
Program Details   
The Animal Behaviour Apprenticeship program is offered on three levels. Levels can be taken together or separately and are offered as part-time options. Each class focuses on deepening your understanding of learning theory and perfecting your clicker training, shaping, and behaviour modification skills while developing effective training plans. All levels are one hundred (100) hour-long programs for 300 hours. Below is a summary of the course content. Each group has unique supplemental content based on scientific discoveries, relevant topics from social media, and ethical discussions.  

I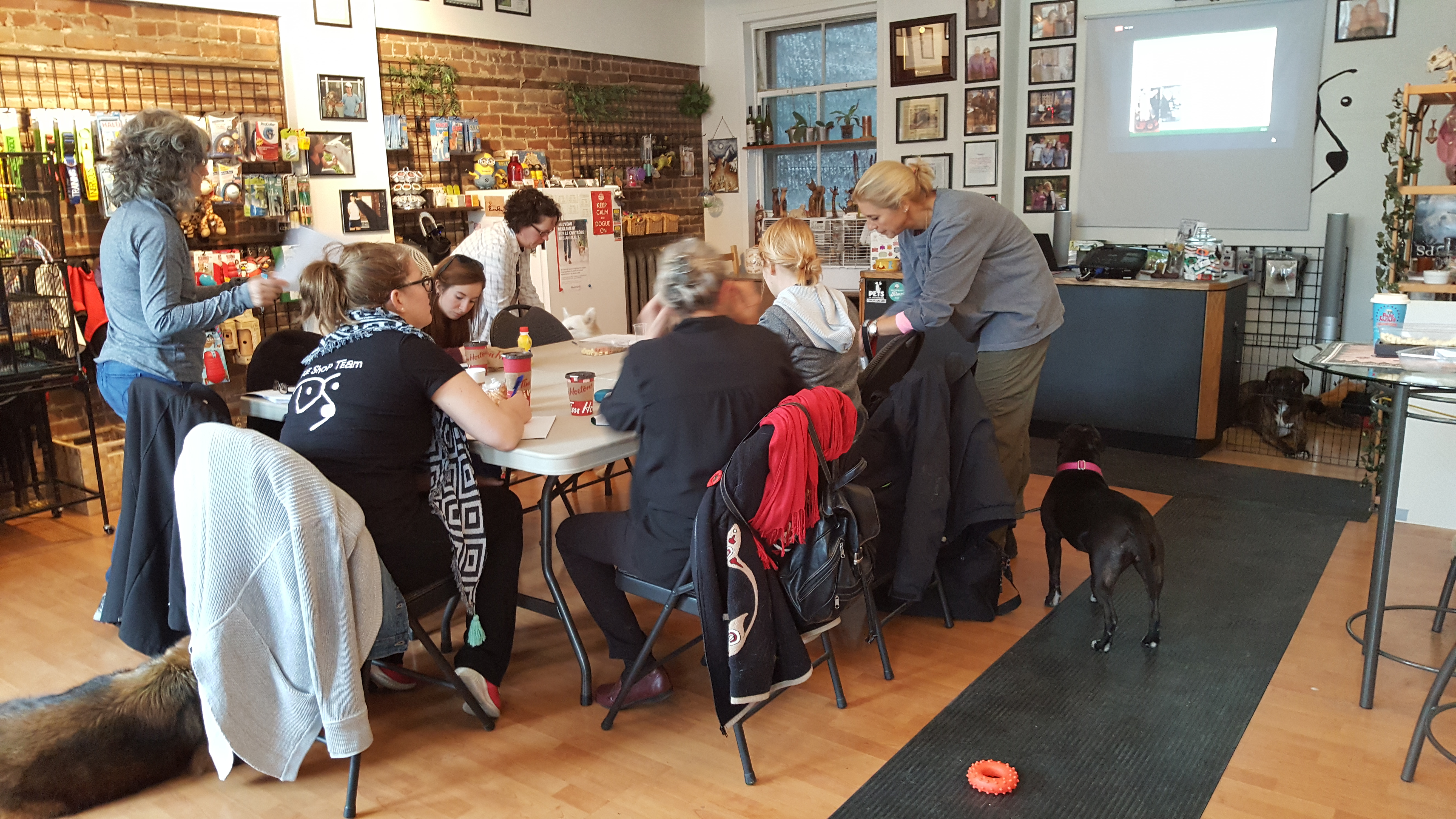 f you studied in another establishment and would like to deepen your skills at the Dogue Academy, you can skip level 1 and take level 2; however, you will need to take and pass the level 1 theoretical and practical exams with 80%. A $100+tx fee is applicable for the exam. The amount will be deducted from your tuition if you pass both evaluations. Dogue Academy is a recognized school by Revenue Quebec and Employment and Social Development Canada as an educational establishment. You can deduct course fees from your income tax reports. To register, send us an e-mail, and we will get back to you as soon as possible.
The ABA and AAT programs are divided into theoretical, practical, and professional courses. Please note we do not give prices over the phone or online. During our interview, we will discuss content, CEUs, price, and payments (see registration below). Registration is ongoing; therefore, we function on a first-come, first-served basis. The following schedules are updated each trimester to announce when the following classes begin. The ABA program is given once a year and lasts from September to June.
| ABA Level 1 - 100 Hours | ABA Level 2 - 100 Hours | ABA Level 3 - 100 Hours | ABA Level 4 - 100 Hours |
| --- | --- | --- | --- |
| 1. Canine Taxonomy | 1. Animal Training 201 | 1. Animal Training 301 | 1. Animal Training 401 |
| 2. Deviant Behaviour 101 | 2. Learning Theory 201 | 2. Learning Theory 301 | 2. Learning Theory 401 |
| 3. Animal Training 101 | 3. Be. Mod. 201 | 3. Be. Mod. 301 | 3. Be. Mod. 401 |
| 4. Learning Theory 101 | 4. Case File Conduct | 4. Client Management | 4. Clicker Training 401 |
| 5.  Be. Mod.* 101  | 5. Deviant Behaviour 101 | 5. Clicker Training 301 | 5. Exotic Animal Training |
| 6. S-SA Training Model | 6. SCAT Training Model 201 | 6. FAST Training Model | 6. SMART Training Model |
| 7. Healthcare & Nutrition | 7. Business Management | 7. Scientific Method | 7. Aggression Cases  |
*Short for Behaviour Modification
Registration
Send a one-page letter of intent (why you want to work with animals) and your curriculum vitae or other achievements demonstrating your interest in dog training or animal behaviour. After the reception, we will contact you to set up a meeting for a short interview, during which we will present the program, CEUs, price, and payments. For more information, you can
e-mail
 us. Messaging is by far the fastest way to reach us. 
Accommodation  
Should you travel from outside the province or far enough that you wish to stay in Montreal during classes, please get in touch with Gaby or visit Dogue's Accommodation page. She will explain your options, should you want to stay in the city. Extra charges will apply.