Animal-Assisted Therapy Program
THE NEXT CLASSES START ON FEBRUARY 2, 2023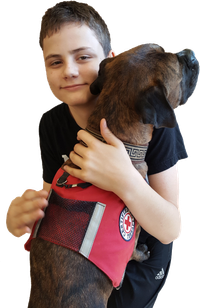 Gaby Dufresne-Cyr has been teaching animal behaviour and training for over ten years. Gaby also taught animal behaviour and training at La Pocatière college in the animal-assisted therapy AEC program. The following course offers similar content with a focus on practical application. At the Dogue Shop, the Animal-Assisted Therapy (AAT) program is designed to teach students how to incorporate the animal into their professional practice.

The Animal-Assisted Therapy course developed by Gaby Dufresne-Cyr from the Dogue Academy addresses the dog as the primary assistant mainly because Canis familiaris is statistically the most common animal in animal-assisted therapy programs. Other species, such as the horse and exotic animals, will be discussed and included in the hands-on class environment.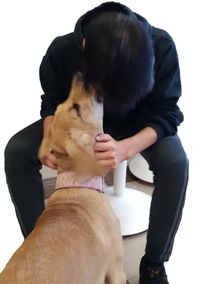 This program is different from 
Animal Behaviour Apprenticeship
. 
Dogue Academy is a recognized school by Revenue Quebec and Employment and Social Development Canada,
which means you can deduct course fees from your income tax reports. 
The course will cover, but is not limited to, the canine ethogram, behaviour modification protocols, learning theories, emotional projection, legal responsibilities, program planning, design and use of animal evaluation forms, and practical AAT exercises.
Our students are human sciences practitioners from the healthcare system, teachers, therapists, other professionals (as long as they are members of an order or association), and applied human sciences, social sciences, or psychology university students. Participants must submit an animal-assisted therapy or animal-assisted activity outline that will serve as their learning model. The course will allow participants to develop and refine their respective programs.
The Animal-Assisted Therapy program is divided into theoretical, practical, and professional. Please note that we do not give prices over the phone or on the internet. We will discuss content, CEUs, price, and payments in person during our interview (see registration below).
Registration is ongoing; therefore, we function on a first-come, first-served basis. The AAT program is given annually at approximately the same time in February. This 100h course is divided into 25h theory and 75h training.
The schedule is over eight weeks, with time off after the fourth week.
Classes are:
- Thursday and Friday 6 to 9 pm
- Saturday 9 am to 5 pm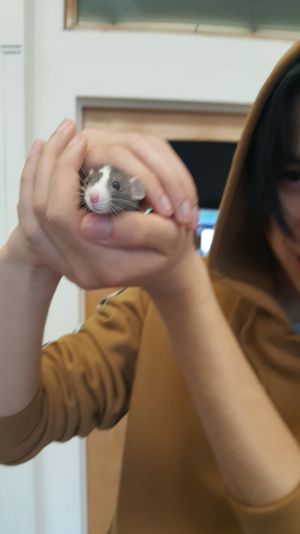 AAT Goals
1. Canine language
2. Learning theory  
3. Behaviour modification
4. Human-animal bond
5. Casefile preparation
6. Program planning
7. Intervention situation
And much, much more... 

Registration
Send a one-page letter of intent (why you want to include a pet partner in your human practice) and your curriculum vitae or other achievements demonstrating your interest in Animal-Assisted Therapy. Following the reception of your documents, Gaby will send you an email to schedule an interview. 
Accommodation
Should you travel from outside the province or far enough you would wish to stay in Montreal during classes; please visit Dogue's Accommodations page or during your interview, and tell Gaby you wish to stay in Montreal. Extra charges will apply.